WOW – WOMEN OF WRESTLING
LIVE TV TAPINGS
Tickets Now Available!
The premier all-female sports entertainment property, featuring the WOW Superheroes kicks off its return to the Belasco Theatre in DTLA for three nights of action on Wednesday July 13 through July 15 for three nights of explosive National TV tapings. The only all female organization broadcast worldwide events featuring the mightiest heroes battling against some of the most threatening villains in the action-packed saga you won't want to miss. Catch all the highflying flips and brawls in person. And who knows you may be on TV! Great Family Entertainment!
Doors at 6:00pm 
Starts at 7:00pm SHARP! Don't be late!
"WOW – WOMEN OF WRESTLING" NEVER-BEFORE-SEEN EPISODES PREMIERE ON PLUTO TV AND THE CW APP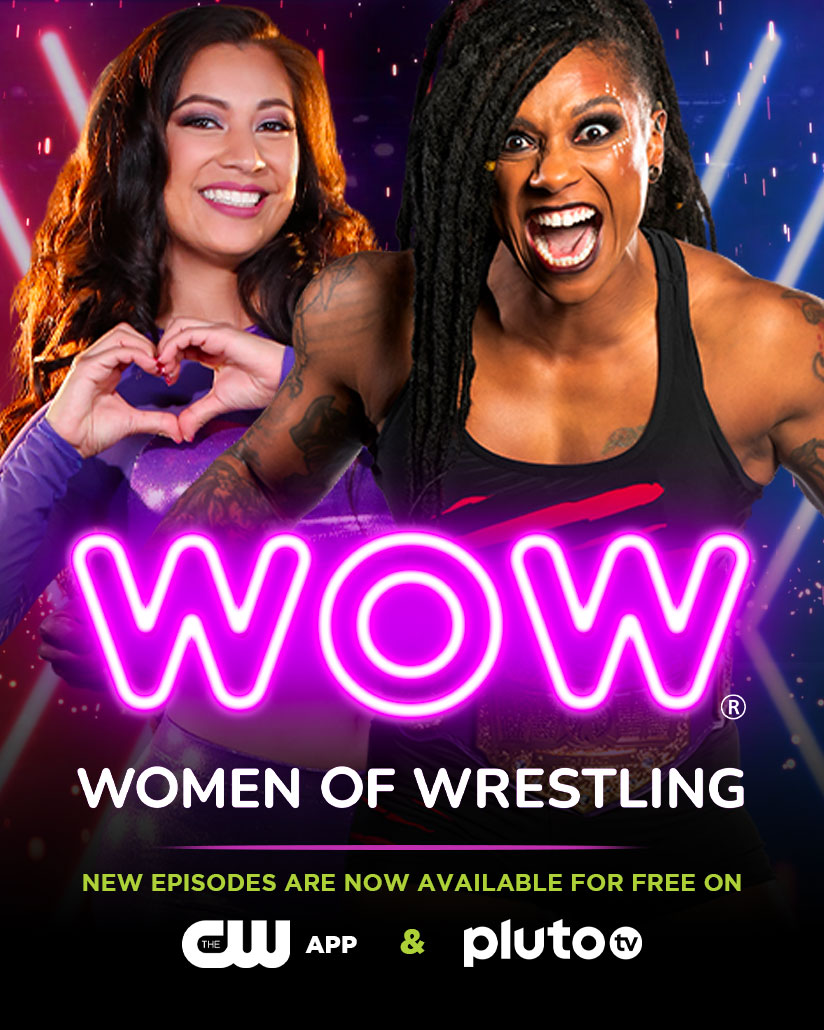 Never-before-seen episodes of WOW – WOMEN OF WRESTLING are now available FREE on Pluto TV and The CW App.  Unlock a world where the strong, motivated and daring WOW Superheroes compete, inspire and fight for championships, justice and revenge.
Join Owner & Executive Producer Jeanie Buss, WOW Creator and Host David McLane and the WOW Superheroes including The Beast, Beverly Hills Babe (BHB), The Disciplinarian, Razor, Fury, Mezmeriah, Jessie Jones, Jungle Grrrl, Lana Star, The Lioness, Princess Aussie, Santana Garrett, Siren, The Voodoo Doll and Tessa Blanchard as the live action superheroes enter the ring and battle for the WOW World Championship.
All episodes of WOW – WOMEN OF WRESTLING season 1 are available for free on Pluto TV at 7pm ET daily and On Demand and at CW Seed on The CW App.
ViacomCBS Global Distribution Group distributes the action-entertainment series in the U.S. and internationally.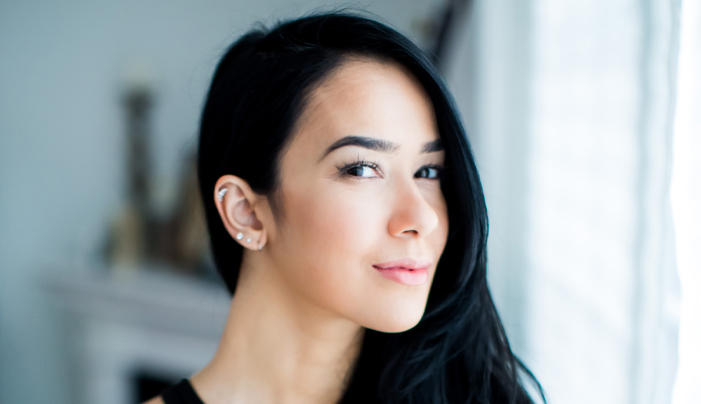 AJ Mendez as Executive Producer & Color Commentator
Joining Jeanie Buss as Executive Producer for the 2022 season of WOW distributed by ViacomCBS Global Distribution Group is AJ Mendez. AJ is the New York Times Bestselling author of Crazy Is My Superpower, co-founder of Scrappy Heart Productions, screenwriter of Netflix's upcoming Blade of the 47 Ronin alongside Aimee Garcia, and former championship wrestler with the WWE. Her writing is featured in DC Comics' Wonder Woman: Black & Gold and earned a spot on The Black List's Latinx TV List in 2020. She is the co-author of IDW's GLOW and Dungeons & Dragons comic book series. A mental health advocate and keynote speaker, AJ serves as an ambassador to The Jed Foundation and NAMI, was honored with NAMI's 2018 Multicultural Outreach Award & 2020 Leaders of Mental Health Award, and sits on the Board of Directors for The Friends of the Semel Institute for Neuroscience & Human Behavior at UCLA. AJ has 6 million engaged followers across Twitter and Instagram @TheAJMendez. 
GET THE LATEST NEWS FROM US!
Sign up for the WOW Newsletter and get all the latest from the Superheroes of WOW!