WOW WORLD TAG TEAM CHAMPION
Born and raised in Miami, Florida, Adrenaline lives life in the fast lane! With unmatched speed and agility, she was set to blaze a dashing trail in the world of women's wrestling. But all of that momentum came to a screeching halt when back to back injuries forced her from the scene.
But now Adrenaline is back and better than ever! Her drive and will to fight her way back to the top made her the perfect companion to Fire, another heartfelt hero. Together the two fought their way through the WOW Tag Team Championship tournament, facing the final boss monsters of Havok and Hazard. Shocking the WOW world, Fire and Adrenaline won the day, becoming the new WOW Tag Team Champions. Whatever comes next for the pair, Fire and Adrenaline are ready to face whatever comes at them — together!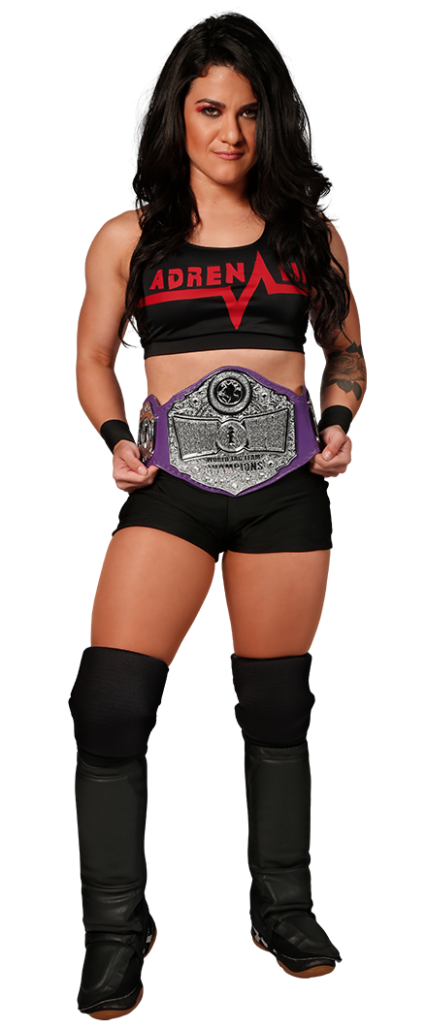 Adrenaline is a high-flying, fast-paced brawler
Feeling alive, Trying new things
Complacency, Fear of the unknown
"If you're not feeling, you're not really living.", "Do what sets your soul on fire"