With her sunny, carefree disposition, beach bunny Cali Ray delivers gnarly surfer girl skills and chilled out California vibes to the WOW ring.
When she's not honing her wrestling skills, Cali Ray spends her time catching waves and rays off the coast of Southern California. Cali Ray's surfing abilities have helped to give her wrestling a dynamic athleticism and stability, making her an enduring and versatile competitor.
Priding herself on her positive attitude, and never fearing a wipeout, Cali Ray considers all set backs to be learning opportunities. This outlook helps Cali Ray to push her opponents to their point break, and have fun while she's doing it.
Good vibrations and beachside vacations forever. Put on your wetsuit and jump on your surfboard– Cali Ray's wave is breaking into WOW. Tubular.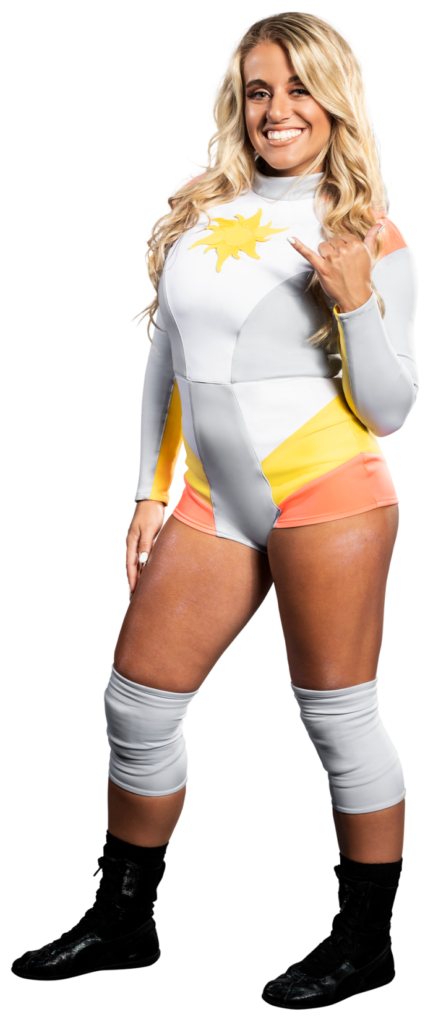 Cali brings her surfer style into the ring.
Big waves, sunshine, ocean breezes
Pollution, plastic, litterers
Cali Ray is a former champion at prestigious OVW.