Get ready, because the beat is about to drop! Chantilly Chella brings the world of Electronic Dance Music to the ring. Her in-ring style mirrors the fluidity and energy that EDM brings to its legions of listeners. Erratic tempo, unpredictable hits, and unrelenting motion are words that describe the hit songs of Zedd, Calvin Harris, and Skrillex, but the WOW Superheroes have used these words to describe Chantilly's never-before-seen onslaught of ring maneuvers. The Inland Empress stood out as a regular at Coachella, Bonaroo, and South-by-Southwest for years as a chill, laid-back, go-with-the-flow individual with an easy-going attitude. What her fellow festival attendees did not know, however, was that a fiery, heroic combatant lay dormant beneath the surface, waiting to dropkick her way into the WOW ring! Chantilly Chella brings positive vibes to the WOW Superheroes, but once the soundcheck is over… look out, because the beat won't be the only thing pounding in her opponents' heads!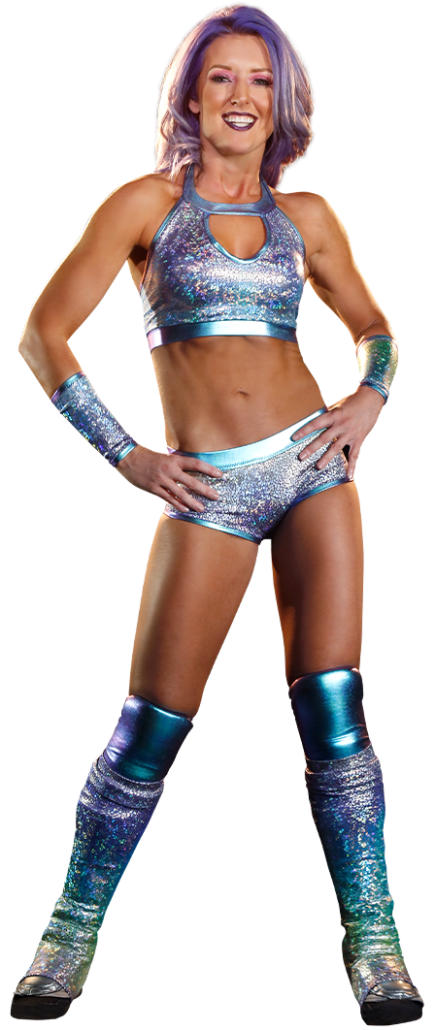 The Fields of the Coachella Music Festival
Chantilly Chella is fast-paced and energetic. She moves with dancer-like grace.
Pumpkin Spice, EDM, Friendship
"That's my JAM!", "Let's turn it up!", "It's lit!"
Favorite event is the Electric Daisy Carnival in Las Vegas.
Connect with Chantilly Chella