Don't try to stand in her way! Hailing from Ohio, the madwoman Hazard is on a mission: to terrorize anyone who steps into the ring to face her.
From a young age Hazard decided she wanted to dedicate her life to smashing the dreams of others. She watched pro wrestling and trained herself, becoming the destructive entity she is today, swiftly decimating her opponents with both her technical prowess and her hard-hitting strikes.
The only companion of this ring terror is her friend Jessicka Havok. The two have taken WOW – Women Of Wrestling by storm as the seemingly unstoppable team Monsters of Madness. Will anyone stand in their way? Or will the WOW – Women Of Wrestling locker room fall one by one?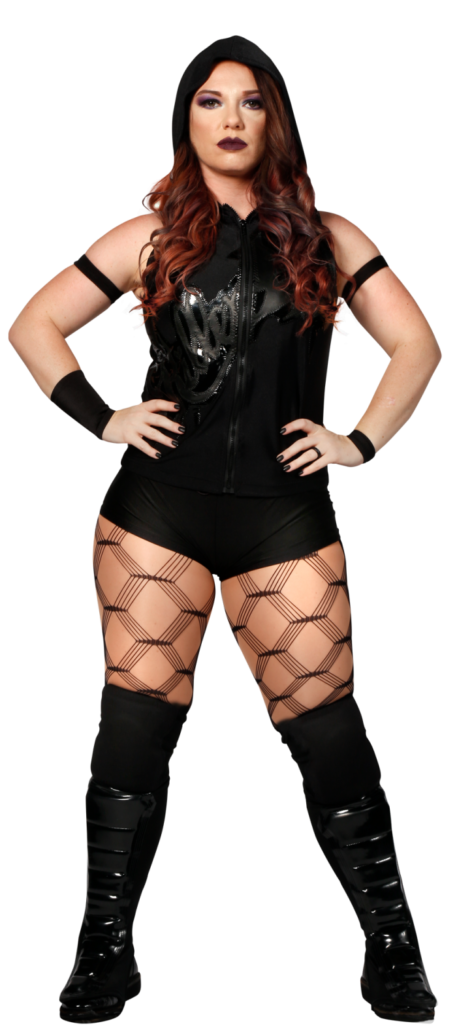 Hazard is a technical, hard-hitting wrestler
Backpack Stunner, German Suplex, German Suplex, STO
"Winners commit, Losers promise."
Hazard taught herself everything she knows about pro wrestling.