The six foot tall, ungentle giant known as Havok grew up in Ohio, where she quickly earned a name for herself as the human equivalent of a biohazard. Mean, aggressive and not above dirty tricks, she sows mayhem and confusion wherever she goes. Her actions gained her the nickname "The Death Machine" which this madwoman takes as a compliment, beating her foes until they beg for mercy. And she is all out of mercy. Like an unstoppable zombie horde, the crazed Havok tears through her opponents with little regard for the rules of the sport.
What brought her to WOW is no secret: Havok has an insatiable need to dominate. She has set her sights on the WOW – Women Of Wrestling World Championship and woe be to anyone foolish enough to stand in her way!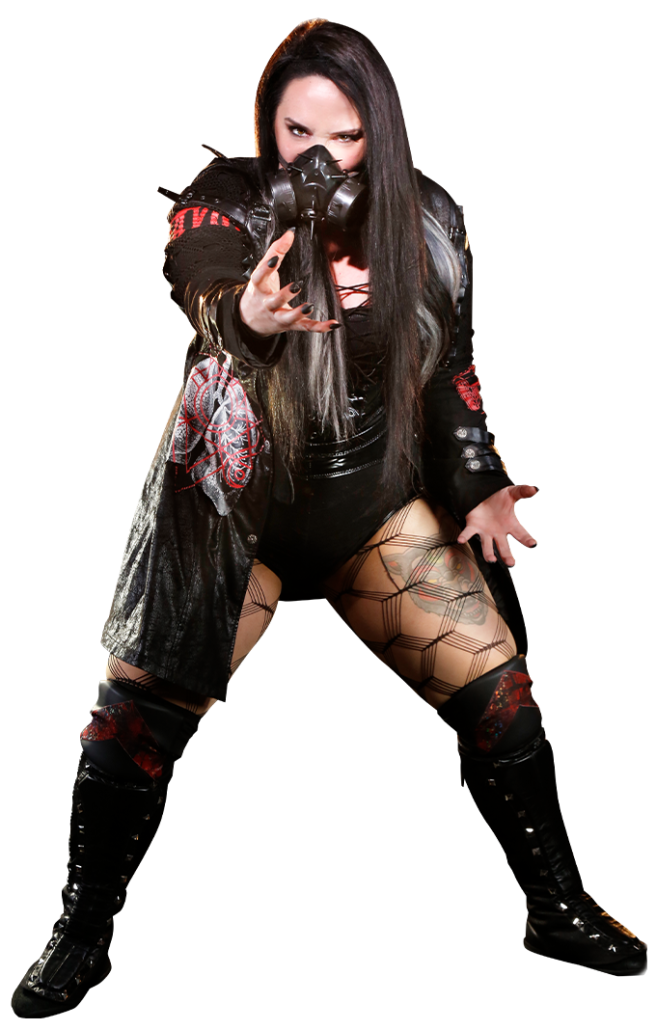 Havok is a powerhouse of vicious attacks
The Beautiful Disaster, "I HOPE YOU SUFFER", Boston Crab
"May you find my darkness.", "I am women's wrestling."
Was prom queen of her graduating class.