Santana Garrett is a second-generation wrestler. Her father was 'TNT' Kenny G, and she grew up ringside since the day she was born. From an early age, Santana knew she wanted to follow in her father's footsteps, even joking that she "grew up inside a wrestling ring." She has been quoted as saying she learned holds from her dad before she was in junior high. This kind of upbringing had a tremendous influence on the young second-generation star, and as soon as she entered adulthood, she became a wrestler. She earned her stripes throughout the independent circuit of Florida, and began working all over the country, and before long, she went global. She now finds herself in the spotlight on the biggest stage for women's professional wrestling: WOW – Women Of Wrestling.  This former WOW Champion abruptly vacated her title to care for her father after the most controversial wrestling match in history between Santana Garret, Jungle Grrrl, and Born Legend Tessa Blanchard. She must now prove herself once again against the most impressive Superheroes in the sport.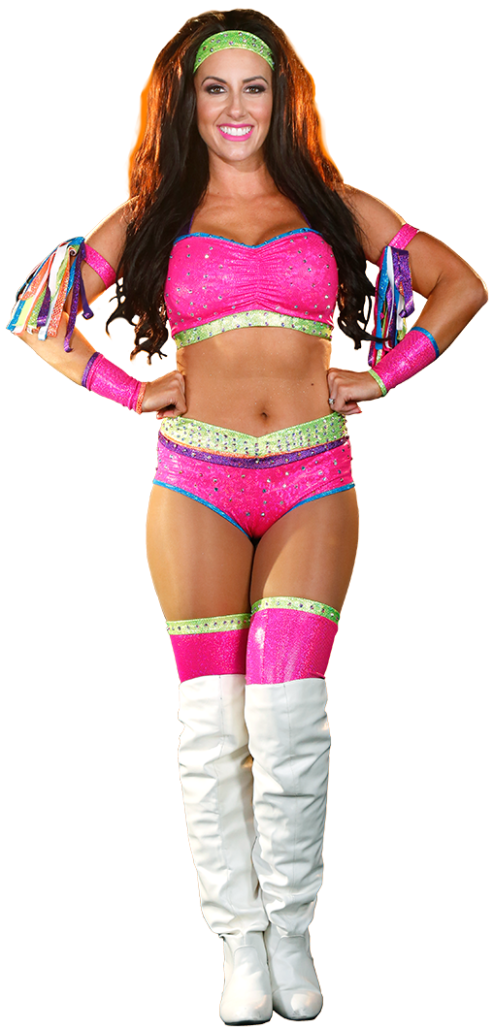 Santana Garrett is a speedy high-flyer with a vast arsenal of technical maneuvers.
Time with family, Helping others in need, Second chances
Selfish people, Negativity
"The dream will never die!", "Headband Power!"
Santana Garrett was instrumental in helping legendary wrestler Scott Hall during his rehabilitation.
Connect with Santana Garrett