Born to be a Superhero, the aptly named Faith grew up in bright and sunny Southern California, where her hard work and fierce heart gained her the nickname: The Lioness.
But it wasn't all sunshine and roses for Faith and her family. Faith is her parent's miracle child, born healthy and whole after a decade of struggle and a difficult health scare. Defying the odds of the original prognosis from doctors, Faith blasted through life in living color, blazing a trail of glory in both the world of music and martial arts — two very unlikely hobbies for a beach blonde bombshell.
Faith never strives for anything less than greatness in her life, whether it's earning her black belt in Tae Kwon Do, going on a music tour or stepping into the ring to become the newest WOW Superhero!
It was Faith's mother who saw her potential and encouraged her to set her sights on the biggest goal of them all: becoming the WOW – Women of Wrestling champion! Will this fearless young starlet with her big heart achieve her next dream?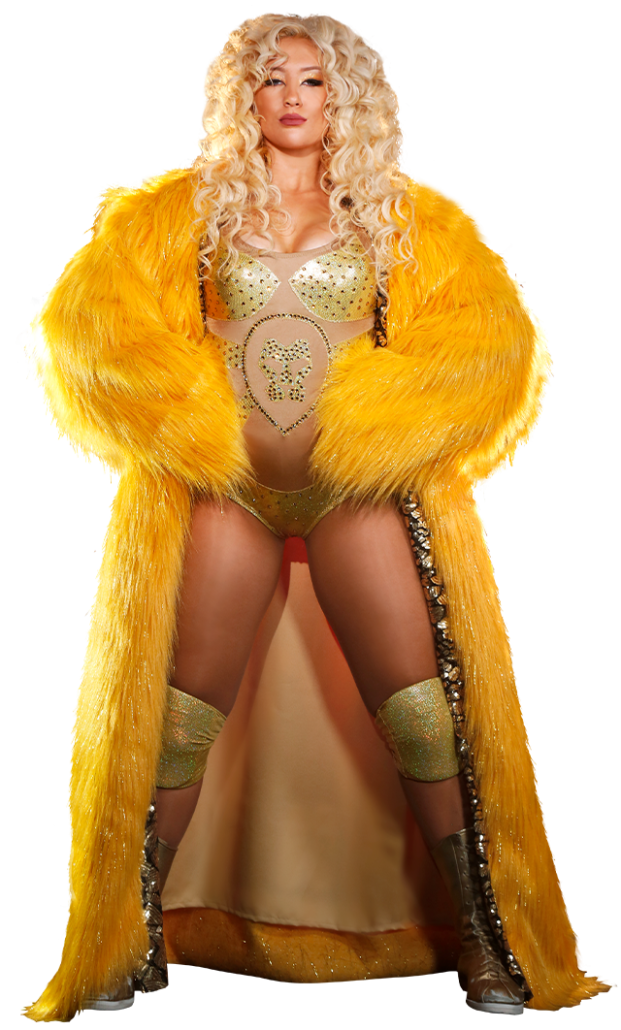 Sunny Southern California
Faith brings her natural athleticism and martial arts skill to every match.
Tornado kick, Missile drop kick
Music, Dancing, The beach
Negative energy, Fear of failure